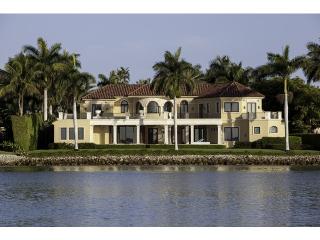 Gordons Pass is located at the South end of Port Royal directly across from Keewaydin and a private wildlife and nature preserve. It starts at the tip of Port Royal at the mouth of Gordon Pass and extends to the entrance of Naples Bay and Dollar Bay. Those that choose a home along Gordon's Pass enjoy all that waterfront living has to offer including beautiful views of ships passing and traversing from Naples Bay and Dollar Bay out to the ocean.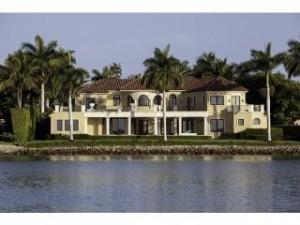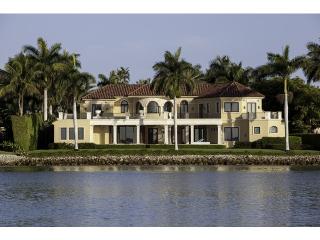 The homes for sale along Gordon's Pass are found at the end of Gordon Dr., Cutlass Lane, and Admiralty Parade Road. At the end of Gordon's Drive you'll find several boat houses for sale, perfect for storing that luxury yacht or specialty toy. These boat houses are beautifully maintained and provide electricity, water, boatlift and retractable door for added security.
Luxury homes along Gordons Pass range in price anywhere from $3 million to about $18 million depending on size, condition, amenities and features. There are also some lots and land for sale, perfect for building your custom home ranging in price from $1 million-$3 million depending on the location and the size of lot.
Along Admiralty Parade are homes priced between $5 million and $10 million offering 4-6 bedrooms and exquisite views of the water. These homes are custom designed typically built between 1995 and 2005. Although Port Royal has been a community since the 1950s, many of the older homes have been torn down and made way for newer, more luxurious properties.
As a homebuyer, if you enjoy opening up your patio in the morning, drinking in the salty sea air and daydreaming as beautiful ships and boats pass by your waterfront home, the properties and estates along Gordon's Pass might be ideal for your needs. Browse all current listings for sale here or call us for more personal touch to your Port Royal home buying experience.
Your Port Royal Exclusive Real Estate Team
Domain Realty is your key to smart buying and selling in the Port Royal real estate market. We know all the details from the most exclusive communities and distinct homes around Port Royal. Whether you're looking for boathouse or a luxury waterfront home, we can help you find the right home at the right price or help you sell your Port Royal real estate quickly and efficiently. Call us today to learn how we can make you work home buying or selling dreams a reality. 239-898-5329 JesseMcGreevy@gmail.com